PILLOWS!!!!
I haven't made a pillow since I was ten. back then I used to had sew my own little mini pillows (about the size of your hand) and fill it with random stuffing. or occasionally I would fill them with hard beans to make bean bags. My stitches were always so big, so some of the beans would fall out. yep. That's a story i don't tell very often.
I love this long black pillow.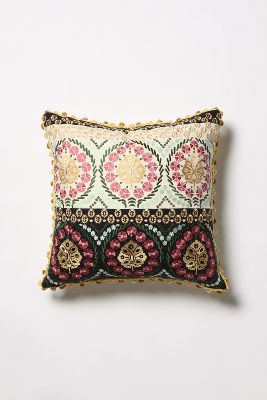 Or this great pillow.
It seems like you can get away with sticking or embroidering anything onto a pillow these days.
Like I said.... anything.
This reminds me of something my friend
andrea
and I were going to make back in like the eighth grade. I can't remember now what we were going to name them. But anyways, that's a side note that's really just for her.
blah blah blah...
xoxo
Stephanie