After decorating my living room, I have turned to my very own bedroom. It is a mismatch of styles. I love them all. I am very eclectic, and I was only planning on living here for three months; but that has turned into an additional eight months. So It's about time for a little inner cleansing.
Here is what I have done.
I know these pictures are not awesome. Deal with it. I am.
This is a painting I did, that now hangs over my desk. It is inspired by Charles Makintosh, a furniture designer. His styles always include long black lines like these:
and his recognizable Rose Motif.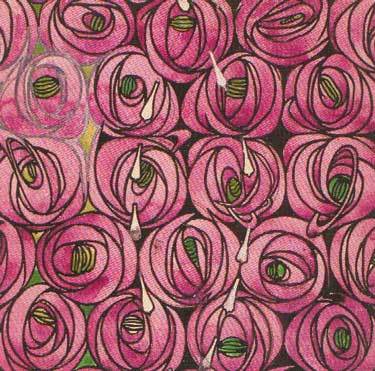 And after a little inspirational
DIY site,
showed how contact paper can be put to good use in apartments, where you use put nails or paint,
Here is what I came up with:
It's basically just a big sticker that I cut out. I am quite pleased. Imagining the sunrise call to prayer is easier than ever.
You may recognize this headboard outline from my very favorite room design (as blogged before):
I have been trying to introduce thick, dark lines.
I don't know what this says about my soul.
Maybe that my soul has good taste.
xoxo
Love as Always
Stephanie